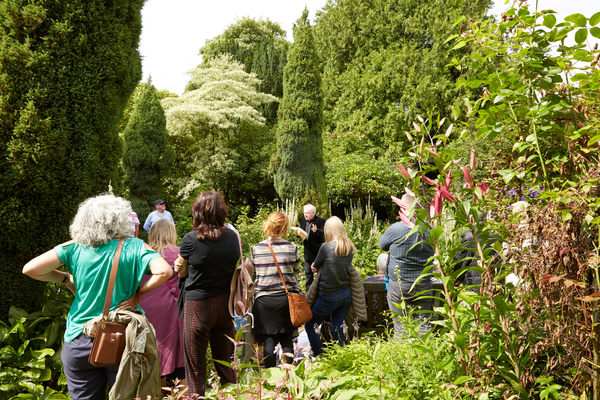 Celebrating 10 years of literary heritage programmes in Enniskillen, County Fermanagh
Across the world, even in the shadow of the Troubles, Northern Ireland's reputation is intertwined with that of its great writers and wordsmiths, its poets, lyricists, and playwrights. The history, the landscape and the culture of the region are inextricably linked with the written and the spoken word.
For the past ten years, Happy Days Enniskillen, through its programme of public art, festivals, installations and educational projects has tapped into this rich literary heritage and laid roots for the region's future as an international place of culture, great literature and new conversations.
Our work is not devoted to the life and work of a single writer, town, county or community but has embraced and highlighted the powerful connections between all our pasts and all our futures, the place and its people, the region's cultural traditions, its literary heritage and the links to the wider world.
Nobody ten years ago would have foretold that Enniskillen would feature on the global literary map for its association with literary giants Samuel Beckett and Oscar Wilde brought to life through imagined and meaningful reconnections to the town for the benefit of its citizens to celebrate today, all amidst an extraordinary setting. This would not have been realised without the endless commitment, welcoming nature and incredible skillset of our community of volunteers.

Seán DoranFounder, Happy Days Enniskillen (EIBF)
Happy Days Stories is a celebration of the hundreds of volunteers, community groups and businesses who have given their free time to the successful realisations of our renowned literary heritage programme so uniquely knitted into the civic, topographical and social landscape of Enniskillen and Fermanagh.
As part of the Festival Tales project, Happy Days Stories has used storytelling techniques, research and workshops to catalogue the important role volunteers play in shaping their literary heritage.